Rivermountain Ash (Ash)
26/06/2006 to 21/08/2017
Riversway Apollo (hips 0:0) x Tamarix Tandy (hips 2:5)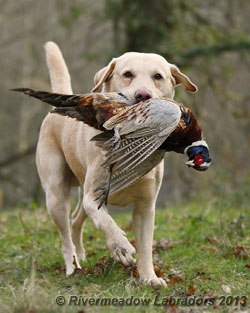 Date of Birth: 26.06.06
Hip score: 5/5
Elbow Score: 0/0
g-PRA: Optigen DNA Tested g-PRA Clear (N/N)
CNM: DNA Tested CNM Clear (N/N)
EIC: DNA Tested EIC Clear (N/N)
Ash picked up twice a week throughout the season. His superb hunting skills, bold approach to his work, and incredible stamina meant he was a true asset on the shooting field. This lovely dog would work all day, every day, with very little escaping his nose. He had even been known to retrieve a dead seagull at the seaside!
Ash had an excellent temperament and everyone he met (human or canine) was his friend. Whenever my niece stayed with us she adopted Ash as "her dog"; he happily went with her as if she were here every day.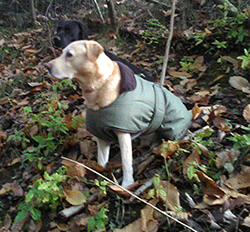 Ash loved the social side of Agility as much, if not more, than the jumping itself! All those dogs to sniff, people to wag his tail at, not to mention the toys and treats, made it a fun hobby for him to do outside of the shooting season.
Ash has passed his wonderful temperament to his offspring and we now have a grandson of his, who is just as sweet a dog as his grandfather was.
Sadly in August 2017 Ash joined his dad Fife, and Tarka, in heaven. So many children learnt to love dogs through Ash, his memory will live on in many young hearts, and certainly I will never forget my dear, sweet boy.!