Festive Fig Of Rivermeadow - Agility Warrant (Diamond) - aka Fig
River Meadow Oak (hips 0:0) x Lenworth Ella (hips 6:3)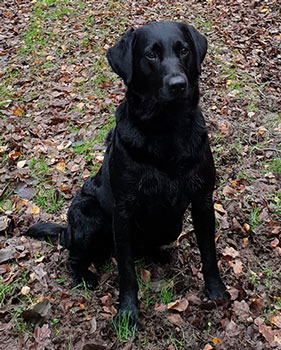 Date of Birth: 02.11.2013
Hip score: 3/3
Elbow Score: 0/0
g-PRA: DNA Tested Clear (N/N)
CNM: Hereditary Clear (N/N)
EIC: DNA Tested EIC Clear (N/N)
Current clear eye certificate
Fig is a truly delightful dog. Very like his father Oak and grandfather Fife, Fig is extremely biddable, with a strong work ethic, joyfully completing every task asked of him, whether it be agility, retrieving or being a loving and helpful house pet. He has the most amazingly happy attitude to life, and is the friendliest dog I think I have ever owned!
Fig is very athletic, which, combined with his obedience and enthusiasm makes him a great Agility dog. Fig has now won countless rosettes and trophies, including topping every category at the prestigious Mid Downs Dog Agility training club in 2016, 2017 and 2018, and has won into Kennel Club grade 7 and earned his Kennel Club Agility Warrant Diamond – the highest Warrant level! Fig is a dream to train and compete with, as all he wants to do is please me, and he has so much fun doing just that!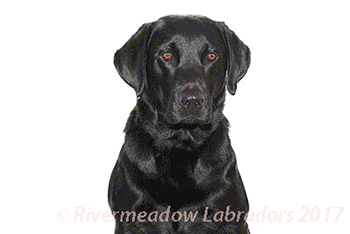 Of course, Agility is only one part of a Rivermeadow Labrador's repertoire. True to his parentage, Fig loves retrieving, and has fast and stylish natural hunting ability. He started picking up on the shoot in October 2015, and is now a valued member of the team.
Fig has matured into the most adorable dog I could wish for. He is so loving and affectionate too, and is truly everything I could wish for in a Rivermeadow Labrador. Fig is a proven sire and I will consider stud enquiries for him from health tested bitches. Fig's son Spruce is a adorable member of our family now, and demonstrates the Rivermeadow line to perfection.